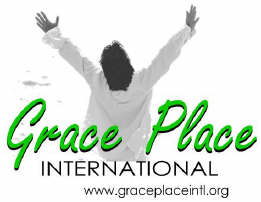 Sharing KINGDOM LIFE with the World.


CONNECT on TWITTER

Become a GPI Subscriber!
Partnering with
to reach the world.
LEARN ABOUT GPI
GPI MINISTRIES
Start your own grace place group!
SATURDAY NIGHT PRAISE in se OK!
host a gpi event!
start your own gpi ministry!
GPI GROUP RESOURCES
INTERACTION BIBLE STUDIES! FREE DOWNLOADS!
►GRACE PLACE KIDS BIBLE STUDIES
INTERACTION BIBLE STUDIES! FREE DOWNLOADS!
FREE DOWNLOADS! 2 NEW BOOKS!
PERSONAL STUDY OR TEACHING OUTLINES!
New! "13 STEPS TO DETOX YOUR LIFE!"
Download the FREE GPI Theme Song,
"PLACE OF GRACE"
NEW SING-A-LONG WORSHIP VIDEOS!
FREE WORSHIP MUSIC!
SPEND PERSONAL TIME IN WORSHIP!
►EARTHLIFE ENCOURAGEMENT VIDEOS
WITH GARY & VALLETA LANIER!
SEND US YOUR PRAYER REQUEST!
GRACE PLACE INSIGHTS
Thoughts from the GPI Staff & Partners
by Gary Lanier
by Leah Lanier
NEW! :: GLASS BOWL MOMENTS
NEW! :: A DAY IN THE LIFE OF THE MOM OF AN ACTOR
NEW! :: SCAR TISSUE OF THE HEART
NEW! :: WHAT DOES WORSHIP MEAN TO ME?
NEW! :: INGREDIENTS OF AN EFFECTIVE PRAYER
I HAVE SOME GOOD NEWS!
NEW! :: SEEK GOD FOR YOUR CHILD'S DIRECTION WHILE THEY ARE YOUNG
INSIGHTS FROM GPI PARTNERS
By Kara Stephens
By Mike Blanton
---
►RECOMMENDED MINISTRIES
Ministries of encouragement for Believers
called to home ministry.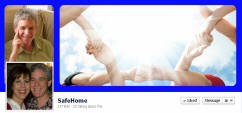 Mike and Vanetta Stephens LEARN MORE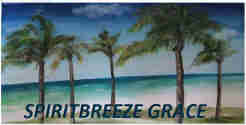 SPIRITBREEZE GRACE
---
►RECOMMENDED READING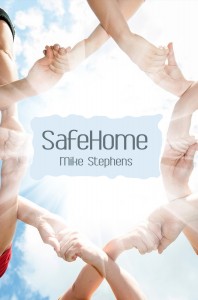 Jeff Reynolds was an average guy. He was a husband, father, and a hard-working professional. One bad decision caused his life to go straight into the dumpster. He found himself responsible for a drunk-driving accident that claimed the life of an innocent victim. Would Jeff lose his freedom, his family, his career, and perhaps even his sanity? Chad and Debbie Stillwell's family was on the receiving end of the car accident. In an instant, their life changed from a dream to a disaster. Would their marriage hold up under the crushing weight of grief? Would bitterness and unending sorrow destroy them? Could something as simple as God-inspired friendships bring the answers and healing that these devastated people need?
---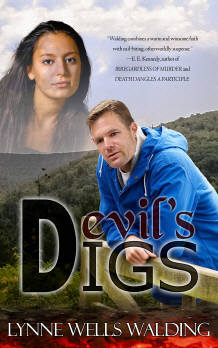 "DEVIL'S DIGS" is available. Originally conceived to be a sequel to "Handful of Demons", it quickly claimed a life of its own, and can be thoroughly enjoyed as a stand-alone, or a sequel. Check it out on Amazon!

"Life takes a dramatic turn for Casey and Edward McAlester when they uncover a mystery that will forever bind their family to the Gregory family . . . while at the same their son, Barrett, is thrust into instant fatherhood.

They move to a peaceful community in the mountains of Eastern Oklahoma in search of a tranquil life and find just the opposite when they discover Winnoby is Satan's chosen home away from home. The Evil One's minions set out to stop the McAlester's influence on the few remaining faithful and, at all costs, stop Casey from writing the book God has called her to write. The heinous Satan-worshipping inhabitants of the community are eager to join in the battle against all that's good and Holy.

Barrett falls in love with Jenna, a beautiful Native American girl whom the Prince of Darkness has already chosen for his bride when his reign over earth comes. When the McAlesters try to escape the deadly trap set by the townsfolk and take Jenna with them . . . the gates of Hell can't contain The Evil One's rage."
---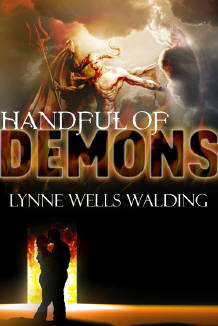 Best-selling author, Marylu Tindall, had this to say about "Handful of Demons":
"We are surrounded by invisible enemies who are out to destroy our lives, our marriages, and our happiness. Don't believe me? 'Handful of Demons' may convince you otherwise. With this unique blend of the movies Ghostbusters and The Exorcist, Ms. Walding crafts a story that rivals C.S. Lewis's 'Screwtape Letters', a story that allows the reader a peek into a realm beyond our five senses but a realm that is no less real. This book deals with so many topics and in such a real way - love, betrayal, marriage, spiritual warfare, sacrifice, pride, fear, and more - that I had a hard time putting it down each night! A refreshing and poignant look at a subject rarely addressed in Christian fiction."
---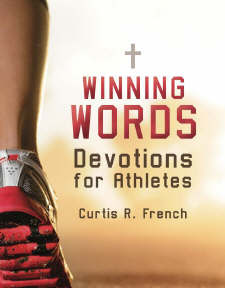 Devotions for Athletes
by Curtis French
Through long years of experience in ministry and sports, Curtis French is uniquely qualified to offer these devotional studies for fans and players. From college days as a winning pitcher, French has served as Chapel speaker for the Dallas Cowboys, Texas Rangers, Detroit Tigers, Kansas City Royals, Milwaukee Brewers and Cleveland Indians, as well as numerous college and high school teams. Academically, French holds Bachelors and Masters degrees from Oklahoma University and Texas A&M.

Experience it TODAY!
Jesus said in John 10:10, "The thief comes only to steal, and kill, and destroy; I came that they might have life, and might have it abundantly." There is a stark contrast between the plan of the "thief", which we know to be Satan with his forces, and Jesus. One brings death, and the other gives life. In this one verse Jesus tells us His purpose in coming to earth... to give life. We find that life, eternally, when we believe in Him and we are born again into God's family. But Jesus didn't stop there. He said he wanted us to experience life abundantly!
The KINGDOM LIFE principle is very simple... GPI believes the moment you are born again, as a Child of God you receive a BIRTHRIGHT (click the link and download a FREE Birthright Booklet). One day, for all of eternity, we will live in the presence of God, and experience a life free from tribulation and struggles. But for now, we are living this EARTHLIFE, and it is full of tribulation and struggle. Yet, Jesus said "abundantly". So, we believe that when you understand your BIRTHRIGHT, apply it to your EARTHLIFE, you will begin to experience the abundant KINGDOM LIFE! Can it be that simple? YES! You can KNOW... WHO you are, WHAT you have and HOW to use it! God never meant for it to be hard. Jesus already did the work for us! Experience KINGDOM LIFE TODAY!


At Grace Place International we want to encourage you to learn what you have in your BIRTHRIGHT as God's Child, and start applying it to your EARTHLIFE.
Download the BIRTHRIGHT BOOKMARKER and keep it with you. Share it with your friends. Then watch how life becomes abundant, even in the midst of tribulation and struggle.

And guess what? You will find yourself sharing KINGDOM LIFE with someone you know!
"KINGDOM LIFE" © Copyright 2009 by Valleta Lanier. All rights reserved.
---
---
Grace Place International is funded solely
through donations.
Through your donation, GPI is able to produce
Kingdom Life Bible Studies, Bible Study Helps,
Worship Videos, Teaching Videos, and Kingdom Life Music.
The commitment of Grace Place International
is to give these to the world,
FREE OF CHARGE.
As a Companion Ministry to the Body of Christ,
GPI has chosen to give, in an effort to enhance the lives
of Believers around the world, thus fulfilling the plan of
God designed for Grace Place International.
Grace Place International
Broken Bow, OK
A division of GLNC.
GLNC is a Non-Profit Corporation established to share the
Gospel of Jesus Christ with the world.
Copyright 2008 - 2015 by GLNC. All rights reserved.