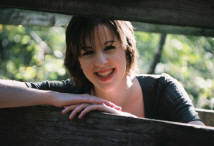 Grace Place Insights
by GPI Partner
Kara Stephens
Arkansas
Articles
1. SEASONS
2. AN OFFERING
3. HELP... My Jalapenos Are Getting Squished!
4. RE-FORGED
SEASONS | By Kara Stephens
I woke up with this on my mind, along with the corresponding song by The Byrds…which is now stuck in my head.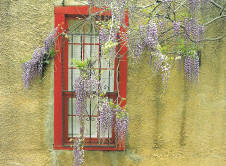 "There is a time for everything,
and a season for every activity under the heavens:
a time to be born and a time to die,
a time to plant and a time to uproot,
a time to kill and a time to heal,
a time to tear down and a time to build,
a time to weep and a time to laugh,
a time to mourn and a time to dance,
a time to scatter stones and a time to gather them,
a time to embrace and a time to refrain from embracing,
a time to search and a time to give up,
a time to keep and a time to throw away,
a time to tear and a time to mend,
a time to be silent and a time to speak,
a time to love and a time to hate,
a time for war and a time for peace."
--Ecclesiastes 3:1-8
On more than one occasion, I have wondered why I went through applying to nursing school, starting, dropping, reapplying, completing the first year, starting second year, then having to drop again. I have come to the conclusion that I have no idea why. For whatever reason, there was a season in my life for nursing school, but now that season is over. Maybe not forever, but for now.
Anyone who knows me knows that the ending of that season broke my heart. I loved what I was learning, I loved taking care of people, and (most of the time) I loved the challenge of learning new concepts and skills. One day, in the middle of a pity party, I remembered something. The whole reason I wanted to become a nurse was because I wanted to help people.

I got to do that!

In clinicals and in my job, I had the privilege of helping many people. I got to be involved in treatments and procedures that would help them. I was there to listen when they were upset or scared and just needed to talk. I held their hand while they cried. I did everything I could to help them feel cared for, and not like they were just another body in a bed.
Not finishing nursing school wasn't a failure or the death of a dream. It was the completion of a season. As much as I love spring, it's a season. It will pass, and the next season will begin. But every season has something to enjoy: beautiful flowers, abundant sunshine, gorgeous foliage, or sparkling snowflakes. They're all wonderful, but they are all different. They all have a time to begin and a time to end.
There was a time for nursing school, and that time has ended. Oddly enough, I'm okay with that now. Yes, I feel sad sometimes. But to quote my favorite author, C.S. Lewis:

"There are far better things ahead than any we leave behind."
(c) Copyright 2012 by Kara Stephens. All rights reserved.
---
AN OFFERING | By Kara Stephens
She has come before her God with an offering. Her steps leading to this place have been hesitant. Timidly, she approached the throne. In her closed hands she holds her offering--the shattered pieces of her heart.
Now she stands meekly before Him. She feels the cool stone floor under her feet, the rough fabric of her clothes against her skin, and His eyes searching to meet hers. But she can't meet His gaze.
She hears the rustle of His sleeve as He reaches out for her, and she is terrified. She wants so desperately to accept His love, yet her fear is fighting to hold her back from that which she needs--from Him.
After several moments of uncertainty, she lifts her eyes from her dirty feet and ragged clothes. Slowly, ever so slowly, she meets his gaze. She is surprised to see His hand still outstretched, not the least bit offended by her hesitancy.
She looks into His eyes for what seems like an eternity. In those eyes she sees a love that is far deeper and greater than she has ever known.
She sees the knowledge of her pain, as though He feels it with her.
She sees tears. Tears of pain over her heartache. Tears of joy that she has even come this far. Glistening tears of hope, that she will finally release all the fear and pain and grasp the hand, still held out to her.
In the depths of His eyes, she sees complete understanding of her every thought and feeling. She cannot find a trace of condemnation, though she knows she's been wrong about so many things.
With the cold, wet tendrils of fear still clinging to her legs, she begins to lift a trembling hand--unsure, unsteady, and so very afraid.
Her hand continues its slow journey, until it is placed within His.
With unimaginable strength and gentleness, He closes His hand around hers. There's no turning back now, but that's okay; the fear is losing its grip.
A vague flicker of hope flashes across the dim horizon of her weary mind. She clings to it with all her strength.
Now He is pulling her closer.
Disbelief pounds in her chest. Panic! "It's too good to be true!" The fear screams in her ears. "No one can love you this much!"
Suddenly, tears are pouring from her eyes. Her gaze remains locked on His. With the last ounce of her strength she focuses on what she sees there. The love. The unfailing promise. The quiet confidence. The radiant hope.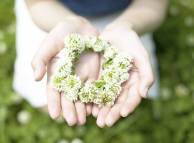 He is speaking now. "I have loved you since before there was time," He says. "I will never leave you."
How she longs to believe!
"You can't trust Him!" the fear cries. "You know you can't trust anyone!"
Slowly, she turns her hand palm up in His and opens it, revealing the jagged pieces of her heart. The air throbs with her question, "Can I trust You with this?"
She sees the answer in His eyes--in the essence of Who He is.
With a sob, she rushes into His open arms.
The last whispers of fear slip away as she is engulfed by waves of love; by His strength and power; His understanding and acceptance.
Losing herself in Him, she knows only one thing: she is finally safe.
She rests in His embrace, knowing that the pieces of her heart are safe in His hands.
(c) Copyright 2008 by Kara Stephens. All rights reserved.
MUSIC COMPANION FOR "AN OFFERING"
Listen to THE JAR | Words & Music by Leah Lanier

From the CD
Artist, Leah Lanier
---
HELP... My Jalapenos Are Getting Squished! | By Kara Stephens
Life has a way of throwing rocks in my garden.
Sometimes they're small; they may cause my footing to be a little unsteady, or I may stub my toe on them. But every once in a while, a chunk dislodges from Mt. Everest, hurls itself into my peaceful little garden, and I find myself face to face with a boulder. Not just a little stone or pebble, but something that is taller, wider, and heavier than I can possibly handle. I can't see around it. It blocks out the sun. And, it's squishing my prize jalapenos! Now that's going too far!
Small stones are pretty easy to manage. Sometimes I don't even see or feel them, and they don't hurt much if I step on them. I can easily pick them up and throw them over the fence.
Boulders are another story. They're highly visible, and they can cause some serious pain.
What is a gardener to do when facing a jalapeno-squishing boulder?
I could grab that tablecloth; the one I never really liked anyway, and throw it over the boulder.
I could plant flowers (or jalapeno plants) around the bottom, and turn it into some sort of modern horticultural statement.
I could call in the National Guard and have them bring in a helicopter to somehow lift the terrestrial monstrosity out of my garden...but the wind might blow the jalapenos right off their plants (scratch that!).
What in the world is a gardener to do? Why not call on the Original Gardener. Something tells me He would know just what to do.
He could remove the boulder, and make the garden as though that giant rock was never there.
He could grind it up, and let it become part of the soil to nourish those lovely little jalapeno plants.
He could even leave the boulder exactly where it is and turn it into something beautiful, maybe a fountain with a reflecting pool.
I don't think He'd go for the tablecloth idea! He doesn't seem to be into covering things up!
And you know what? He could even take care of those pesky little stones.
No matter the size, shape, or location of the boulders that get dropped, thrown, or catapulted into my garden, all I have to do is consult the Master Gardener. He'll know exactly what to do with each one.
While I'm at it, I think I'll ask for some tips on growing jalapenos...
(c) Copyright 2008 by Kara Stephens. All rights reserved.
---
RE-FORGED | By Kara Stephens
I was the blade that saw many battles, won victories, and slain dragons.
I was the blade that fought for truth, and never tired.
Until I became the blade that was broken.
One day the Master came along and ordered a re-forging.
I was excited, and I was terrified; re-forging is not for the faint of heart.
I was put in the fire until my strength gave way, and I became soft.
The broken pieces were fit together, but the re-forging had only just begun.
Next came the pounding...
The relentless, agonizing, ear-splitting pounding that nearly drowned out my cries for relief.
I was reheated and pounded, reheated and pounded, until it was finally finished.
Work so expertly done that the jagged lines could barely be seen.
But I know.
I know what can happen on the field of battle.
I know what can happen in the hands of the Master sword smith.
I am the blade that saw many battles.
I am the blade that was broken.
I am the blade that slays dragons.
(c) Copyright 2008 by Kara Stephens. All rights reserved.
---
Grace Place International is funded solely
through donations.
Through your donation, GPI is able to produce
Kingdom Life Bible Studies, Bible Study Helps,
Worship Videos, Teaching Videos, and Kingdom Life Music.
The commitment of Grace Place International
is to give these to the world,
FREE OF CHARGE.
As a Companion Ministry to the Body of Christ,
GPI has chosen to give, in an effort to enhance the lives
of Believers around the world, thus fulfilling the plan of
God designed for Grace Place International.