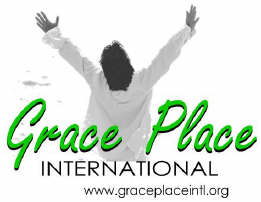 Sharing KINGDOM LIFE with the World.


CONNECT on TWITTER

Become a GPI Subscriber!
Partnering with
to reach the world.
LEARN ABOUT GPI
GPI MINISTRIES
Start your own grace place group!
SATURDAY NIGHT PRAISE in se OK!
host a gpi event!
start your own gpi ministry!
GPI GROUP RESOURCES
INTERACTION BIBLE STUDIES! FREE DOWNLOADS!
►GRACE PLACE KIDS BIBLE STUDIES
INTERACTION BIBLE STUDIES! FREE DOWNLOADS!
FREE DOWNLOADS! 2 NEW BOOKS!
PERSONAL STUDY OR TEACHING OUTLINES!
New! "13 STEPS TO DETOX YOUR LIFE!"
Download the FREE GPI Theme Song,
"PLACE OF GRACE"
NEW SING-A-LONG WORSHIP VIDEOS!
FREE WORSHIP MUSIC!
SPEND PERSONAL TIME IN WORSHIP!
►EARTHLIFE ENCOURAGEMENT VIDEOS
WITH GARY & VALLETA LANIER!
SEND US YOUR PRAYER REQUEST!
GRACE PLACE INSIGHTS
Thoughts from the GPI Staff & Partners
by Gary Lanier
by Leah Lanier
NEW! :: GLASS BOWL MOMENTS
NEW! :: A DAY IN THE LIFE OF THE MOM OF AN ACTOR
NEW! :: SCAR TISSUE OF THE HEART
NEW! :: WHAT DOES WORSHIP MEAN TO ME?
NEW! :: INGREDIENTS OF AN EFFECTIVE PRAYER
I HAVE SOME GOOD NEWS!
NEW! :: SEEK GOD FOR YOUR CHILD'S DIRECTION WHILE THEY ARE YOUNG
INSIGHTS FROM GPI PARTNERS
By Kara Stephens
By Mike Blanton
---
►RECOMMENDED MINISTRIES
Ministries of encouragement for Believers
called to home ministry.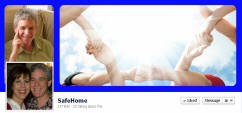 Mike and Vanetta Stephens LEARN MORE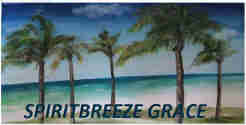 SPIRITBREEZE GRACE
---
►RECOMMENDED READING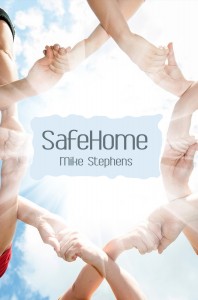 Jeff Reynolds was an average guy. He was a husband, father, and a hard-working professional. One bad decision caused his life to go straight into the dumpster. He found himself responsible for a drunk-driving accident that claimed the life of an innocent victim. Would Jeff lose his freedom, his family, his career, and perhaps even his sanity? Chad and Debbie Stillwell's family was on the receiving end of the car accident. In an instant, their life changed from a dream to a disaster. Would their marriage hold up under the crushing weight of grief? Would bitterness and unending sorrow destroy them? Could something as simple as God-inspired friendships bring the answers and healing that these devastated people need?
---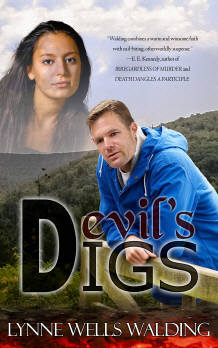 "DEVIL'S DIGS" is available. Originally conceived to be a sequel to "Handful of Demons", it quickly claimed a life of its own, and can be thoroughly enjoyed as a stand-alone, or a sequel. Check it out on Amazon!

"Life takes a dramatic turn for Casey and Edward McAlester when they uncover a mystery that will forever bind their family to the Gregory family . . . while at the same their son, Barrett, is thrust into instant fatherhood.

They move to a peaceful community in the mountains of Eastern Oklahoma in search of a tranquil life and find just the opposite when they discover Winnoby is Satan's chosen home away from home. The Evil One's minions set out to stop the McAlester's influence on the few remaining faithful and, at all costs, stop Casey from writing the book God has called her to write. The heinous Satan-worshipping inhabitants of the community are eager to join in the battle against all that's good and Holy.

Barrett falls in love with Jenna, a beautiful Native American girl whom the Prince of Darkness has already chosen for his bride when his reign over earth comes. When the McAlesters try to escape the deadly trap set by the townsfolk and take Jenna with them . . . the gates of Hell can't contain The Evil One's rage."
---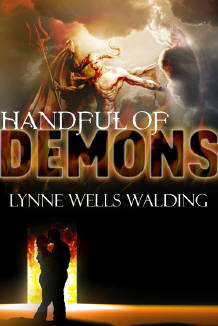 Best-selling author, Marylu Tindall, had this to say about "Handful of Demons":
"We are surrounded by invisible enemies who are out to destroy our lives, our marriages, and our happiness. Don't believe me? 'Handful of Demons' may convince you otherwise. With this unique blend of the movies Ghostbusters and The Exorcist, Ms. Walding crafts a story that rivals C.S. Lewis's 'Screwtape Letters', a story that allows the reader a peek into a realm beyond our five senses but a realm that is no less real. This book deals with so many topics and in such a real way - love, betrayal, marriage, spiritual warfare, sacrifice, pride, fear, and more - that I had a hard time putting it down each night! A refreshing and poignant look at a subject rarely addressed in Christian fiction."
---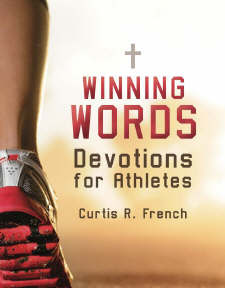 Devotions for Athletes
by Curtis French
Through long years of experience in ministry and sports, Curtis French is uniquely qualified to offer these devotional studies for fans and players. From college days as a winning pitcher, French has served as Chapel speaker for the Dallas Cowboys, Texas Rangers, Detroit Tigers, Kansas City Royals, Milwaukee Brewers and Cleveland Indians, as well as numerous college and high school teams. Academically, French holds Bachelors and Masters degrees from Oklahoma University and Texas A&M.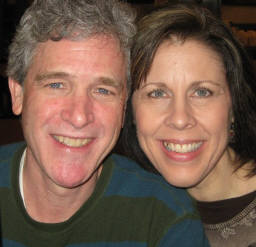 Meet Mike & Vanetta Stephens
GPI Ministry Staff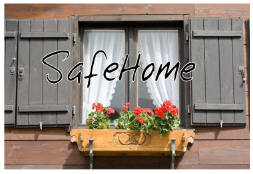 It is a joy to have Mike and Vanetta as part of the GPI Ministry Staff. They are Co-founders of SafeHome, a ministry of encouragement for Believers called to home ministry. Learn more about SafeHome on Facebook!
SafeHome on Facebook!
---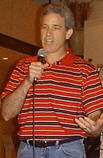 Mike Stephens was reared by wonderful parents who were born-again in their mid-life years. He was powerfully influenced by young-adult "Jesus-people" as a young teenager. He experienced God's love and acceptance through them. He was also deeply touched by God in numerous small group settings over many years.
Beginning in his early teen years, Mike had a desire to grow as a believer in Jesus, and to impact others spiritually. After graduating from college and beginning his career, he tried diligently to cause these things to happen. After several years of trying to grow spiritually, he wore out and slid into major clinical depression.
Depression created a desperation that opened him up to receive Biblical teaching that he had previously considered to be erroneous. Many of these teachings are the same KINGDOM LIFE truths that are found in GPI materials and music. As Jesus states in John 8:32, Mike found that the Truth really sets people free! He has been free from the prison of depression for over 21 years.
From first exposure to the fabulous news of our identity and inheritance in Christ in the1980's, through today, God has consistently shown him more areas of life in which the KINGDOM LIFE application of God's Word results in an explosion of new joy, power, and effectiveness.
Mike's desire is to be involved in the building of God's kingdom. He believes God is calling him to participate through helping people experience KINGDOM LIFE in every area of their lives. He hopes to be a resource and encouragement to individuals, groups. gatherings and churches through the ministry of GPI.
---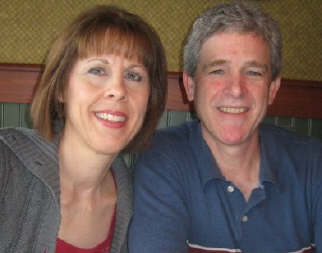 Mike & Vanetta are a compassionate team,
that have a desire to help men and women
fulfill their destiny in the Kingdom of God.
---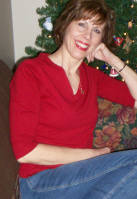 Vanetta Stephens grew up in a loving Christian home. She was born-again at the age of 6. Shortly afterward, she knew she wanted to be a teacher. That desire is something God has allowed her to do, though in very different ways than what she originally thought.
She met her husband, Mike, in college while preparing for a degree in Education. Through a series of events, the door to graduating was closed, and Vanetta thought her teaching dream was over. However, God had a different plan.
Once children were born, God began preparing her heart to teach her children at home, something she was not open to, until the Lord completely changed her heart. Much of the change occurred while Mike walked through his healing of depression.
People could not see that Vanetta was laboring under an addiction to a performance syndrome, something that continually led to feeling like a failure in many respects, even though she appeared to be doing quite well on the outside. The same KINGDOM LIFE Truths that Mike was applying to his life, to set him free from depression, were the same Truths that set her free from the need to "perform" for the acceptance of God and others.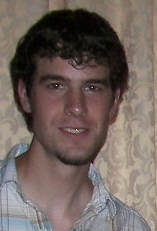 Now, many years later her son, Dan, and daughters, Kara & Andrea, are grown. The years of home schooling resulted in honor students, one graduated from Oral Roberts University, and two pursuing their college degrees. Vanetta continues to broaden her "education" by pursuing the Biblical perspective of dream interpreting, hoping to help others know the heart of God through dreams He is giving people.
Through Grace Place Insights and her blog Vanetta's Grace Place, Vanetta is also writing materials that will help people understand how much God truly loves them, in spite of how they perform. From His motivation of love, He has given all of His children incredible BIRTHRIGHTS. Her heartís desire is to see each one come to understand these BIRTHRIGHTS and to see every child of God experience their KINGDOM LIFE.
In her spare time, Vanetta enjoys spending time with her husband and grown children, taking long walks, experimenting with recipes to make them healthier and continuing to learn new things.
---
Grace Place International
Broken Bow, OK
A division of GLNC.
GLNC is a Non-Profit Corporation established to share the
Gospel of Jesus Christ with the world.
Copyright 2008 - 2011 by GLNC. All rights reserved.